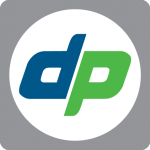 Closing The Loop In Energy Solutions
Durapower Group offers closed-loop, end-to-end Energy Storage Solutions for a variety of e-mobility, specialty and stationery applications. Focusing on the manufacturing, research and development of Lithium-ion Battery (LIB) materials, battery cell manufacturing and integration of battery systems, the Group has been a leading innovator of Lithium-Ion cell technology since 2009. With a global presence spanning 23 countries and 48 cities, Durapower Group strives to make scalable, sustainable batteries that support the circular economy, empowering lives and transforming the future towards a carbon neutral economy.

Led by a team of professionals with over 15 years of experience in the Automotive, Engineering and Renewable Energy sectors, along with a wholly-owned battery cell manufacturing facility, Durapower Group is a tier-one supplier to vehicle manufacturers. Our battery systems are integrated into Electric Vehicles, Hybrid Electric Vehicles and PHEVs worldwide. Along with a decade-long perfect safety track record, our LIBs are installed in a variety of applications, covering over hundreds of million in kilometres in terms of operational mileage and deployed in various scales of stationery storage solutions for on- and off-grid applications. The Group works closely with several public and private sector enterprises to deliver innovative solutions that power the future, thereby empowering lives.
Your one-stop energy solutions partner, crafting custom solutions for your every need.
With Our Global Footprint,
We Can Support You Everywhere.